Honolulu, HI — Today, Operating Engineers Local 3, the largest construction trades local in the United States, endorsed Dr. Josh Green for Governor of Hawaii.
"I am proud to receive this endorsement from the men and women of Operating Engineers Local 3," Green said. "Every day, members of Local 3 are building our future — constructing new infrastructure to keep our communities connected, maintaining our highways, and working to keep our cities, counties, people, and economy moving. They help make progress possible in Hawaii."
Ana Tuiasosopo, District Representative for Local 3, recognized Green's consistent support of working people.
"Operating Engineers Local 3 endorses and supports Josh Green for Governor," Tuiasosopo said, "because he believes in organized labor and the benefits it brings to the working families of Hawaii. He has a plan to address Hawaii's housing crisis, which includes streamlining development and working with construction industry stakeholders to aid in that effort. Dr. Green has the compassion and leadership skills required to lead Hawaii forward and be our next Governor."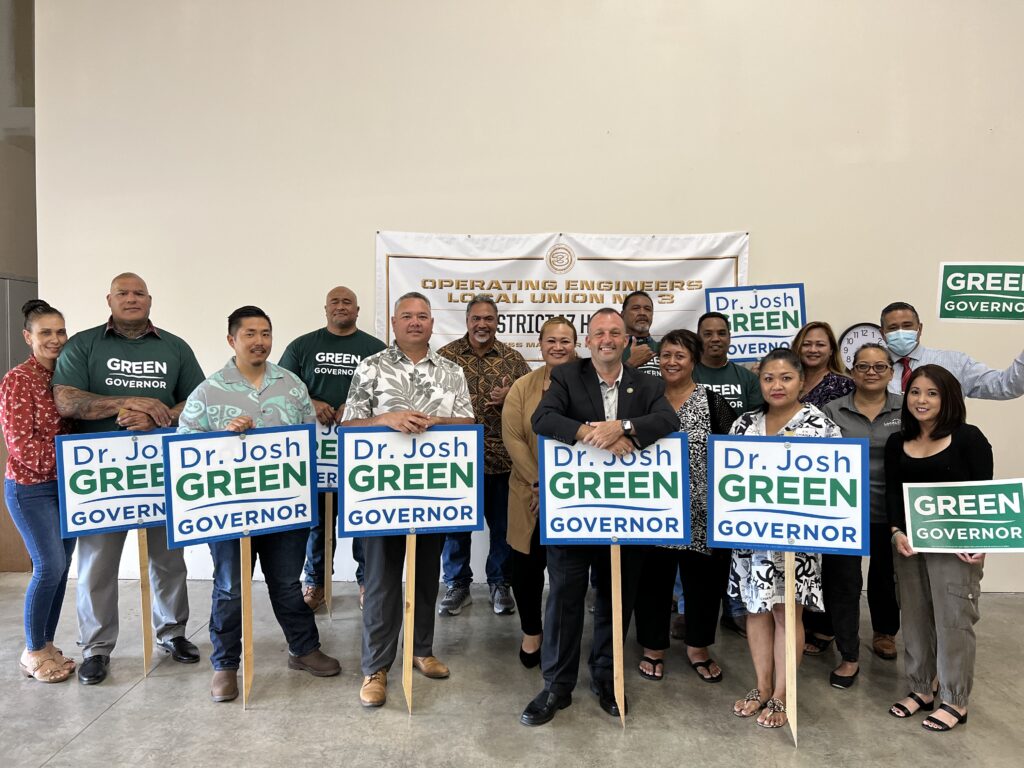 Started in 1939, Operating Engineers Local 3 represents over 37,000 members across its four-state jurisdiction encompassing Hawaii, California, Nevada, and Utah. Members include heavy equipment operators and mechanics, surveyors, construction inspectors, highway maintenance workers, police officers, and more than 6,8000 workers employed by cities, counties, and special government districts.
"For more than 75 years, Operating Engineers Local 3 has been standing up for the rights of workers," Green said, "and if elected Governor, I will continue to support Hawaii's working men and women as we take on our biggest challenges, including access to healthcare, quality education for our keiki, and the need for more affordable housing across our state so our next generation can have a future here."